Guide i Toscana was founded by two professional tour guides, Annika and Camilla. We offer guided visits to the beautiful Tuscan cities of Florence and Siena and the surrounding countryside. Group or individual tours can be tailor-made to suit your requirements.
After more than 30 years of living here, we know the heart and soul of Italian culture so well. Not only can we help you discover the history of Tuscany and its traditions, but at the same time we can introduce you to today's Italy, with its unique artistic heritage, beautiful countryside and fantastic wine and food!
In Italy, only professionally qualified guides are given the license to guide tours, following years of study and a state examination. This guarantees that you will be accompanied by a guide who has a profound understanding of Tuscan history, art and culture.
About us
Annika from Sweden and Camilla from Norway make up Guide i Toscana team.
We have both been living in Italy for over 30 years. We got to know each other while attending the school for art restorers in Rome and after that we continued to work together as conservators both in Italy and abroad.
Seeing that life brought us both to Tuscany together with our families, we decided to give a new focus to our experience of Italian culture and art, and we became tourist guides.
Our experience as conservators means that we are uniquely placed to help you discover Tuscany's many works of art from a different point of view: not only revealing interesting details and stories about the artists and their workshops, but also explaining the techniques they used while accomplishing their masterpieces!
Enjoy getting to know Tuscany and Italy with Guide i Toscana!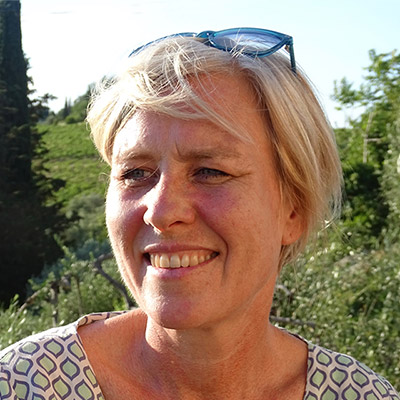 Annika Gunhild Mårtensson
Guides in Swedish, English, Italian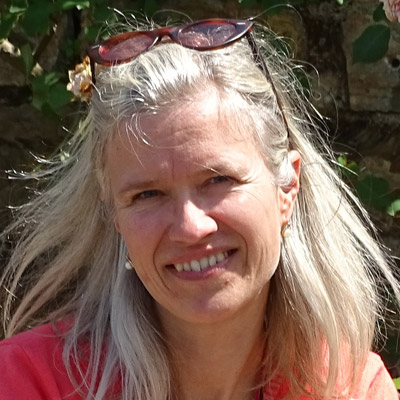 Camilla Sinding-Larsen
Guides in Norwegian, English, Italian